A gift to The Franklin Free Library is an ideal way to benefit your community. Your gift will allow the library to purchase more materials, increase available technology, improve the building and grounds, and respond to the evolving needs of the community. Gifts can take many forms and can come in any size – all are welcome and all are greatly appreciated, and in many cases are tax-deductible. The Franklin Free Library is a 501(c)(3) organization.
Please make checks for gifts payable to Franklin Free Library. Your gift may all. You can also make a donation through our Paypal account.http://www.Paypal.com
Mailed donations should be sent to:
Franklin Free Library
334 Main Street P.O. Box 947
Franklin, NY 13775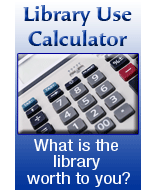 SPEAK OUT
In addition to local funding and private donations, public libraries need state and federal funding to provide great service. Please make sure your representatives in Albany and Washington know that funding for libraries is important to you!
New York Library Association Library Lobby Day Tools & Info
Public Library Funding Myths & Realities.
State of America's Libraries, 2013
The Economic Impact of Libraries
Your Elected Representatives: